The lingerie is an essential part of a woman's closet. But do you all have the essential lingerie in your closet? We all have those basic items in our wardrobe but these are some of the lingerie essentials which every girl must have in our closet. Let's have a look at them.
1. Seamless Lowers
There are several seamless lowers which we need in our wardrobe. Seamless lowers like hipsters, tights, shorts etc are very important lingerie essentials for us. They are very important underneath the bodycon dresses, or for the silhouettes which are body hugging. The nude colored seamless lowers are highly recommended.
2. Multi Way Bra
We need different kinds of bras for different types of outfits. But to save our money, we can have one multi-way bra which can be used as a strapless bra, racer back bra, criss-cross bra etc. Having a detachable strap bra is one very important lingerie essentials.
3. Slip on Bra
We can't always wear a padded or a push-up bra when we are lazying at home. So for those days, there comes one of the finest lingerie essentials called the seamless, wireless, padless bras. They are very smooth, soft and skin friendly.
4. Nude and Black Camisoles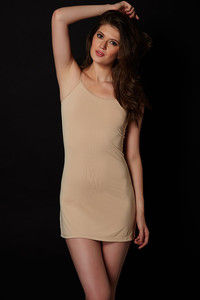 These lingerie essentials are something which all of us have. It is extremely important too. For all kinds of transparent, sheer see through outfits we need a nude or a black camisole or a spaghetti top. They are must haves.
5. Shapewear is Lingerie Essentials
It is a myth that only fat or curvy people needs to wear shape wears. Even the celebrities who have the hottest bodies, also wear shapewear to the red carpets. So for avoiding those bulges, a shapewear is very important under bodycon dresses.
These lingerie essentials are important as well as very effective. They help us in getting a perfect shape and appearance with different kinds of outfits.