'Trends'. This is the most common word anyone will hear in the world of fashion. Fashionistas swear by the trend. Everything has a trend and we are talking about the 7 trending lipsticks which are gonna flooded in 2018. All these are going to be extremely popular and choose which one is your pick from the list. Which of the following trending lipstick your favourite?
1. Bold Red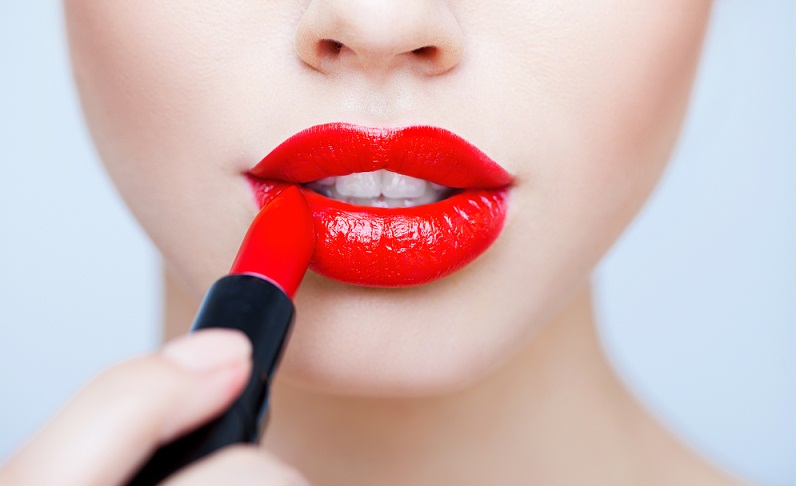 Red is our first favourite. Bold Red goes with all the outfits and enhances the beauty instantly. It was popular back in 2015 and still red is the trending lipstick of 2018.
2. Hot Pink

Hot pink looks great and compliments the fair skin tone the best. The matte hot pink looks the best at the daytime. Hot pink is the ever trending lipstick and will rule in 2018.
3. Orange – The trending Lipstick

Orange looks extremely playful and fresh. It is suitable for every kind of outing from formal meetings to date nights. This trending lipstick happens to be a favourite of almost all age group women.
4. Natural Nudes

The only lip colour which will never go out of fashion is the nude lip colour. It compliments all skin tones and matches all outfits, makeup shades and occasions. Nudes will always be a trending lipstick because you can carry them to college, workplace, shopping, beaches and date nights. In short everywhere.
5. Majestic Mauve

Dark lip shades are the trendiest lip colours of the season. All you need to flaunt the dark lip shade is confidence. Deepika made this mauve shade very popular amongst the women, and this is the first choice for every woman with the ethnic outfits or the elegant gowns.
6. Maroon Love

Matte maroon is the prettiest and my favourite lip colour of 2018. I have not used any other shade this year, other than this. It makes the face look brighter and seductive. This is my first choice for the trending lipstick of 2017.
7. Pastel Peach

Pastels are rocking everywhere. They are relaxing and effortless. Pastels lip colors are great when you want to look cute, glamorous and minimalistic. Pastels have a long way to go and they are one of the trending lipstick of 2018.
These were some of the trending lipstick of 2018 and each one is entirely different from the another. Choose your's fast. Mine is maroon and hot pink.